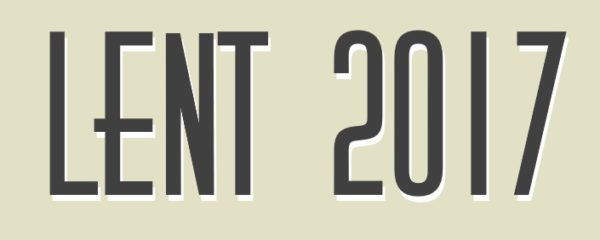 Lent is the season of preparation in the weeks leading up to Easter when believers reflect on Jesus Christ—his life, death, burial, and resurrection. Such preparation often includes days of fasting. For more information on Lent, read my blog post, "The Daniel Fast and Lent 2017."
You can choose from a variety of ways to participate in Lent 2017. There is no hard and fast rule as to what your fast should look like. For example, some people will do a Daniel Fast for the entire Lenten season (March 1 to April 15). Others will fast one day a week from now until Easter. Maybe you want to do a combination of the two types of fasts. That's fine. But whatever you decide, you want your prayer time to be as powerful and effective as possible.
I want to help you. Following are a few resources that will keep you on track:
The Ultimate Guide to the Daniel Fast – If you'll be doing a Daniel Fast anytime during Lent, you need to get a copy of my book. I truly believe the information I provide will help you stay focused and finish strong. The book provides 100+ recipes, 21 daily devotions, meal plans, grocery shopping lists, and more. You can purchase The Ultimate Guide to the Daniel Fast in most bookstores and online.
Lent 2017 Prayer Guide – Take advantage of this FREE guide! Simply download it and print it. I recommend putting the list in a highly visible place, such as on your mirror, refrigerator, or in your Bible or journal.
Lent 2017 Daily Prayer Points – If you'd like daily accountability during Lent, you can subscribe to my Lent 2017 Prayer Points mailing list. Each day I will send you the prayer point from the Lent 2017 Prayer Guide. The email will also include a Scripture, prayer, and sometimes ministry action steps.
As we humble ourselves, pray, and seek the Lord during Lent, we will see God pour out His favor in miraculous ways!