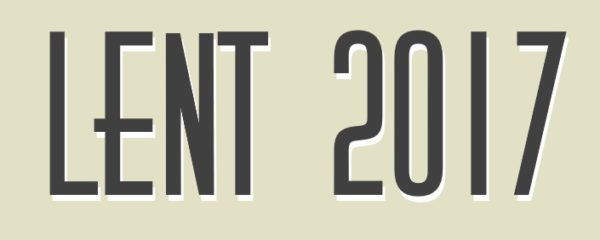 As an author, I'm a big fan of words. I enjoy looking up definitions to understand terms in a deeper way. So when I began writing this blog post about Lent 2017, of course, I had to do research on "lent."
The word "lent" comes from the Old English term "lencten," which means "spring." On the surface, the meaning seems nice and sweet. After all, Spring is a wonderful season of the year. The weather turns warmer. Flowers begin to bloom. Nature comes alive. What's not to like?
But you can't experience the beauty of Spring without the harshness of Winter. Frigid temperatures. Brown, barren landscapes. Bitterly cold winds that cut to the bone. All components of Winter. All necessary to usher in Spring.
(You may think I'm chasing a rabbit trail here, but stick with me. I promise it will all tie together.)
Let's go back to Lent. You may be wondering, What is Lent? It's OK if you have no idea. I didn't really either until a few years ago.
Lent is the season of preparation in the weeks leading up to Easter when believers reflect on Jesus Christ—his life, death, burial, and resurrection. Such preparation often includes days of fasting from certain foods, television, and/or social media. During this time, many Christians also choose to participate in a Daniel Fast.
These types of sacrifices are certainly beneficial. But when I consider the definition of Lent, I have to conclude that its practice should involve more than mere meditation on what Christ did for us.
Of course, it's good to remember how Jesus paid the penalty for our sin. Our Lord willingly subjected Himself to the cruelest, most unforgiving Winter of all so we might experience life in Him. His death on the cross may a way for us to experience a wonderful, eternal Spring that lasts forever!
The purpose of Lent is designed to make believers ready for Easter Sunday, a day that's all about celebrating this new life we've been given in Christ. But how can we celebrate to the fullest when men and women around us are still dying in their sin? How can we rejoice in our Spring when people we love are stuck in Winter?
The truth is, we can't.
If you're like me, you don't think about eternity enough. You don't dwell on the fact that your brother or sister or spouse or child is headed to Hell. But you need to think about it. And so do I.
Hell is real place. It's not a figment of anyone's imagination. It's also not a joke or a party. Heaven is also a real place. People who have accepted God's gift of salvation will be in God's presence forever when they die. Those who haven't, won't. They will spend eternity separated from God and anything good. Instead of unending joy, they'll endure utter darkness and misery, being tormented in ways we can't even comprehend.
I see Lent, then, as a perfect opportunity to pray others into the kingdom of God. Eternity is at stake here. The need is urgent. People are desperate to know the hope we have in Christ. Lent is also a great time to intercede for other believers, who need wisdom, strength, and perseverance as they follow the Lord.
Will you fast and pray during the Lenten season, which is Wednesday, March 1, to Saturday, April 15? If so, indicate your commitment in the comments section below.
Ways you can participate: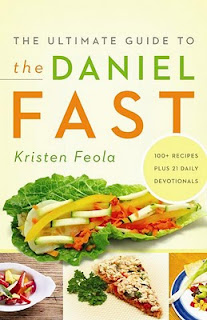 The most important thing is that you pray. "The earnest prayer of a righteous person has great power and produces wonderful results" (James 5:16B NLT). Your prayers make a difference and will change the history of people you know!
My prayer is for the Lord to pour out His power as we seek Him during Lent. May we see thousands of people turn to Him for salvation! May we also be revived in the process!
If you plan to do the Daniel Fast during Lent, be sure to take advantage of the helpful resources in my book, The Ultimate Guide to the Daniel Fast. It provides everything you need, including 21 daily devotions, 100+ recipes, three weeks of meal plans, grocery shopping lists, fasting tips, and more!