Sometimes breakfast can be a challenge on the Daniel Fast, especially when you're used to having yogurt or a bagel and cream cheese with your morning coffee. Here's a breakfast recipe that requires minimal preparation, is naturally sweet and healthy, and tastes great. The chia seeds also provide a nice amount of protein, and the dates provide energy for your day.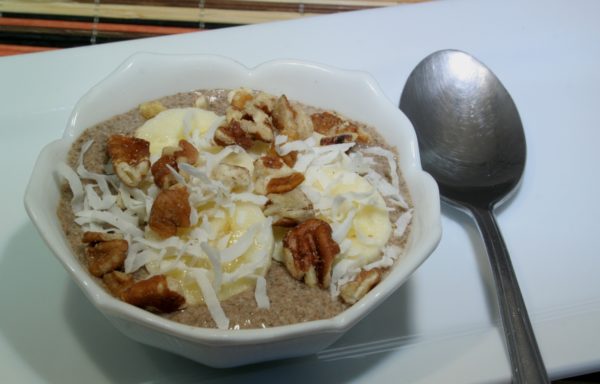 Chai Chia Pudding
2017-12-30 06:20:41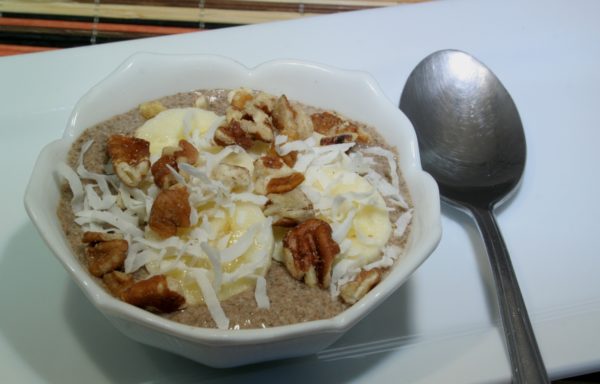 Serves 1
A creamy, tasty breakfast dish that gives you a nutritional boost to start your day. It's also perfect for a morning or afternoon snack.
Ingredients
1/2 cup unsweetened almond milk, unsweetened coconut milk, or water
2 tablespoons chia seeds
2 Medjool dates, pitted, chopped
¼ teaspoon cinnamon
Pinch of ground cloves
Instructions
Place all ingredients in blender, and process until smooth.
Set in refrigerator overnight. Stir well before serving.
Notes
Top with sliced banana and/or unsweetened shredded coconut flakes.
Before serving, sprinkle a few chopped almonds or pecans on top.
To boost the protein content even more, add Daniel Fast friendly protein powder (see my blog post, Protein Powder on the Daniel Fast for more information).
To reduce the amount of sugar in this recipe, you can omit one date. Each date contains 16 grams of natural fruit sugar.
Add 1 tablespoon Date Honey to almond milk and chia seeds before blending instead of using 2 chopped dates.
Nutritional Profile (calculated with almond milk)
Calories per serving: 268
Total Fat 9 g
Total Carbohydrate 44 g
Dietary Fiber 11 g
Sugars 32 g
Protein 5 g
Ultimate Daniel Fast https://ultimatedanielfast.com/